FYI: If you buy something through a link on this site I may earn a commission - at NO extra cost to you.
Healthy Dog Treats

Healthy dog treats should be tasty and wholesome, with only premium 'good-for-your-dog' ingredients.
There are formulas to suit dogs of all ages and health conditions... and something for every palate, even the picky eaters.
Make sure to stay away from anything highly colored, artificially flavored, or with high fat, salt or sugar content
because they're bad news for your pet.

On this page you'll find:
Just scroll down to find all the tips and advice you need to choose healthy treats that your pup will love....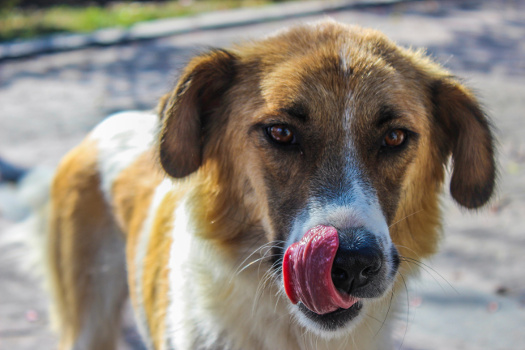 How To Choose Healthy Dog Treats

The 'rules' that apply to choosing dog food also hold true for choosing the best, and healthiest, dog treats.
You don't want to fill your pooch full of 'junk' and artificial stuff, you want to see healthy, wholesome ingredients!


Ingredients you want to see in healthy dog treats......

Natural or organic ingredients

Whole grains
Single high-quality protein sources (meat/fish)
Natural preservatives

Age-appropriate or health-condition appropriate formulas

'Puppy' treats or 'Senior' treats
Treats suitable for dogs with diabetes, arthritis, obesity etc.
Elderly or baby dogs often do better with softer treats

'Extra' ingredients

Added vitamins (such as Vitamins A or E), Omega fatty acids, Glucosamine & Chondroitin etc.
Treats designed to help freshen breath teeth are good for occasional use
Low calorie treats are healthy, and good for puppies and dogs of all ages 


Ingredients to avoid.....

Salt


Sugars, including fructose


Syrups, molasses


Artificial flavorings, colorings or preservatives


Ingredients that tend to cause allergies in dogs such as wheat, soy or corn


Human 'treats' are usually NOT good for dogs. Avoid things like chocolate, nuts, raisins and the artificial sweetener Xylitol. These are among ingredients that are considered poisonous to dogs.
Healthy Treats Choices for Dogs
Here are a some of the very best, and healthiest choices on the market.....

Grain Free Dog Treats
If your dog eats a grain-free dog food (for allergy or nutritional reasons), then also using grain free dog treats just makes sense.
 
See more natural grain-free dog treats
Organic Dog Treats
Organic treats contain no artificial ingredients.
This makes them easy for Fido to digest and less likely to cause allergies or digestive upset.
Not all organic treats for dogs are 100% organic but also have other premium ingredients on the list.


Dog Treats For Puppies & Seniors
Puppies and seniors often benefit from treats which are soft, or crumbly, due to small/sensitive teeth and gums.
A smaller size works for young puppies of all breeds and small breed seniors.


See more  natural puppy & senior dog treats 
Treats for Dogs with Health Conditions
Stiff joints, dental problems, digestive issues, allergies... there are treats designed to help with all of these dog health problems and more.
But they do NOT treat the conditions and should be used in conjunction with vet care and recommended/prescribed treatments and medications.


See more treats for dogs with health conditions
you might also like...
FTC Disclosure: Some pages on this site contain affiliate links. I may earn on qualified purchases.