FYI: If you buy something through a link on this site I may earn a commission - at NO extra cost to you.
The Best Organic Dog Foods
Feeding your dog the best organic dog foods is a simple way to help improve his health, energy levels, coat, skin and mood.

It also means that you can feel comfortable that what he eats contains only healthy, nutritious ingredients and there are no worries about dangerous additives and chemicals creeping in.

why Organic Dog Food is better
If you're wondering what organic dog food is all about and why it's a better option, check out this page for an in-depth look at what it takes for a food to be certified organic, and how it benefits your dog.
Top Organic Dog Food Manufacturers
Newman's Own 
The excellent foods in the Newman's Own Organics range are all made from superior quality ingredients.
Meat protein sources are all raised without the use of antibiotics or growth hormones and on a vegetarian diet.
The majority of the grains and vegetables are organically farmed and NOP certified.
There are no animal by-products, chemicals, artificial flavors, colorings or sweeteners.
The new canned Organic Beef Formulas are USDA certified as 95% organic and grain free.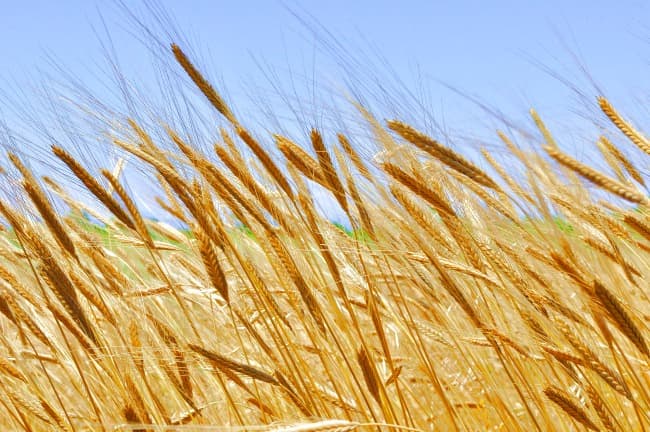 Castor & Pollux
Castor & Pollux Organix produces both dry and canned dog food varieties, in adult dog, puppy, small breeds, grain free and weight control formulas.
Many Castor & Pollux formulas contain between 70% and 95% certified organic ingredients, and the ingredients that aren't certified organic have been reviewed and approved by an organic certifying agency.
Free-range certified organic chicken or turkey is the most common protein source, the foods do not contain ethoxyquin or other harmful chemicals, and they are free of common allergens like corn and wheat.
Castor & Pollux's Organix chicken and brown rice adult formula canned food does contain 95% certified organic ingredients.
Tender & True Organic formulas
Tender & True was one of the pioneers of truly organic dog food which meets USDA standards.
They are also partnered with the Global Animal Partnership, a North American organization which protects the welfare of the animals who are raised as part of the food chain.
They offer top quality organic dog food, prepared in the USA, and available in dry, wet and freeze-dried options and both grain-inclusive and grain-free formulas.
All feature fully organic ingredients and are free from artificial additives of any kind.
Organic Dog Foods - Dry
In most areas of the world, dry food (or kibble) is the most popular choice with dog owners.
A premium food offers the right balance of top quality nutrients... and the crunchy texture of the food also helps to keep your dog's teeth and gums healthy.
An organic dog food formula has the added benefits of keeping harmful chemicals, additives, hormones and other 'nasties' to a minimum.


Organic Dog Foods - Canned
Canned (or 'wet') dog food obviously contains more water than kibble and this changes the nutrient value per cup. 
It's difficult (and expensive) to try to feed a large breed dog exclusively on canned food... he would have to eat a LOT of it to get the nutrients he needs.
It's best for small dogs, young puppies, or senior dogs who have lost many teeth or have dental issues.

Most dogs LOVE the taste/smell of canned food, so if you have a picky eater, a sick dog who needs to eat or something like that, you can add a couple of spoonfuls of wet food to his dry kibble if you want to.


Organic Dog Treats
Making sure your dog's food is healthy and nutritious is important.... but don't forget about his treats too.
Dog treats are often highly colored and flavored, high in salt/sugar and other chemicals. None of that is good for him.
Choosing organic dog treats means that even Fido's snacks are helping to keep him healthy.
make your own organic dog treats!
A great, and cost effective, way to make absolutely sure that your dog's treats only contain healthy nutritious ingredients is to make them yourself! It's easy to do and no special equipment required. Check out the amazing dog treat recipes at over at Wiggleworthy.com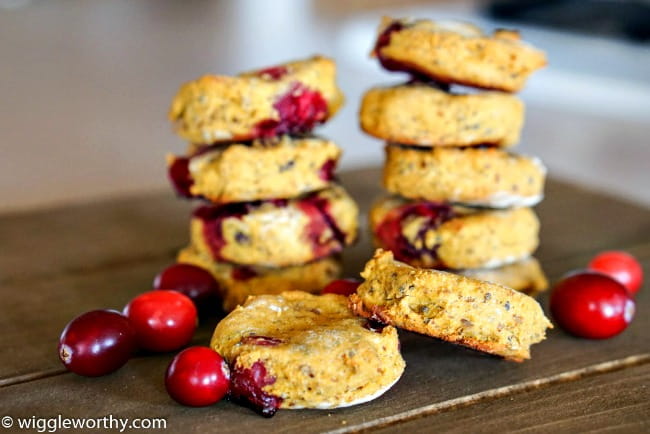 Homemade Pumpkin Cranberry Dog Treats
you might also like...
FTC Disclosure: Some pages on this site contain affiliate links. I may earn on qualified purchases.