FYI: If you buy something through a link on this site I may earn a commission - at NO extra cost to you.
Best Natural Remedies For Dogs
Natural remedies for dogs come in a variety of different forms, and are designed to treat a wide range of health conditions.
Lots of things in our modern-day lives have a negative impact on our bodies, and it's the same for our dogs.
Pollution, toxins, additives, preservatives & chemicals in food, stress, over-medication and the general strains of living in a fast-paced society all play a part.
Conventional medications are often vital, especially where serious illness or injury is concerned.

But many health issues can be safely (and effectively) treated with natural, holistic or herbal products - either solely or in tandem with veterinary drugs/medications.
Natural products can also work pro-actively to help your pet stay healthy. Here are a few of the benefits they can offer:
Reduce the chances of developing certain conditions
Improve overall health and vitality
Strengthen immune system function
Promote healing
Increase lifespan
Improve quality of life/health
Decrease the risk of developing certain behavioral/emotional problems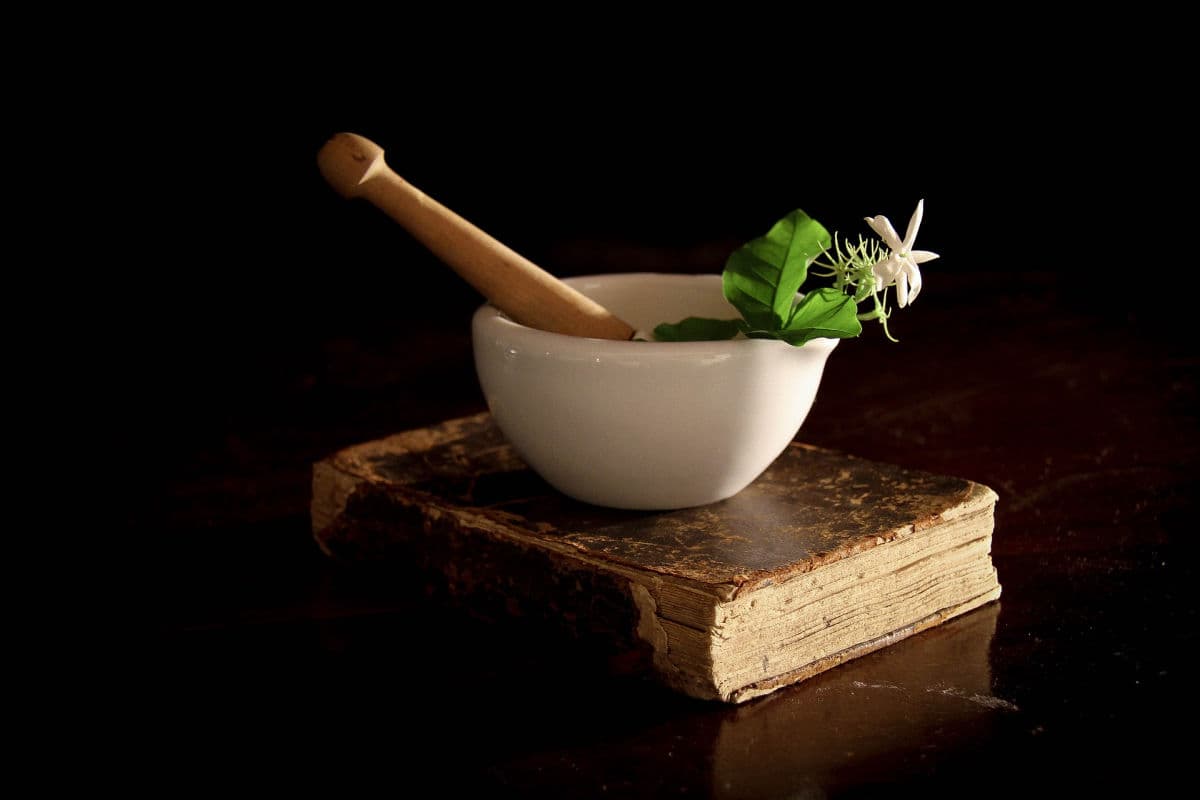 Use these quick links to jump straight to natural remedies for your dogs' specific health issue, or scroll down to see the full range of options....
Natural Remedies For Constipation In Dogs
Smooth BM Gold - Dog Constipation Support
A gentle herbal formula designed to to support your dogs' GI tract and help soften stools. Also supports healthy liver and gall-baldder funtion and reduces flatulence. Won't cause diarrhea and is NOT habit forming.
A non-addictive herbal remedy which both supports and encourages healthy bowel and digestive health. Encourages regular bowel movements but will not cause diarrhea. Also supports the thyroid and maintains healthy cholesterol levels.
Only Natural Pet Laxa-Herb Herbal Formula
A natural remedy that is both gentle and effective. Gentle, laxative herbal formula for overnight relief of occasional constipation in puppies and dogs. Designed to stimulate the digestive tract without causing discomfort or diarrhea.
 
To learn more about constipation in dogs and puppies, including causes and treatment options, check out this page... Helping A Constipated Puppy
Natural Products For Dog Skin & Coat Conditions
Allergies in dogs can cause skin and ear problems. Excessive itching, red/irritated or inflamed skin, even watery eyes, and mucus production. 


Allergy related problems....
Nettle-Eyebright Gold For Dogs
Designed to treat seasonal allergies by supporting immune health and histamine levels. Can reduce swelling, itching and mucus secretion. Non drowsy. Non habit-forming.
Blends nine herbal ingredients to counteract minor skin itching and inflammation caused by canine allergies. Helps support immune health and suitable for long-term use.
Only Natural Pet Aller-Free 7 Herbal Formula 
For dogs or puppies who are suffering from seasonal allergies to airborne triggers such as pollen. Improves lung and respiratory system health and function.


General Coat/Skin Health...
Poor coat condition, or dry or itchy skin can also be caused by nutritional deficiencies, over-bathing or other health conditions.
Natural products that contain essential fatty acids or other supplements are a great way to improve overall coat/skin health. Some can also help maintain healthy blood-pressure levels and improve blood circulation.
Here are some excellent options to look at...
An excellent source of all-natural essential fatty acids (Omega-6 and Omega-3) that will keep your dogs' coat shiny and his skin healthy. Can help reduce excessive shedding and minor skin irritations.
Safe, non-addictive herbal remedy designed to support a healthy skin and coat. Also promotes healthy liver, kidney and thyroid function and supports your dogs' immune system.
A blend of natural oils from non-GMO sources which provides an excellent balance of essential fatty acids. Encourages healthy skin, coat, immune system, joint, heart, GI and major organ function.
Ultra Oil for Pets Skin & Coat Supplement with Hempseed Oil
Perfect balance of Omegas 3, 6 & 9 essential fatty acids. GMO-free, gluten-free, herbicide & pesticide free. Supports healthy skin/coat, organ function, circulatory system,  energy levels and immune system. 
Muscle & Joint Problems
There are a whole range of natural supplements and remedies to help your dogs' bones and joints stay healthy and strong, and to maintain flexibility.

Canine Joint Support Supplement - Small Breed
A high quality natural supplement containing Glucosamine Complex, MSM and Ester-C. Designed to reduce stiffness/inflammation and pain in older small breed dogs, or those with joint problems. Also supports dogs who are active in work or sports. Also available in a large breed formula formula created for the unique needs of large and giant breed puppies and dogs.
PetAlive Muscle & Joint Support
A 100% natural remedy/supplement which supports joint/muscle health, without side-effects. It's also appropriate to use it to bring relief to pet with Arthritis, Rheumatism and Joint Disease 
A daily herbal tonic for older dogs. Created by a holistic veterinarian to support the overall health and well-being of senior dogs. Improves joint mobility, energy levels, mental faculties, liver and immune system function.
Joint Rescue Super-Strength Formula
An excellent choice for dogs with early symptoms of osteoarthritis, or to use proactively to prevent this condition. Packed full of Glucosamine, antioxidants and minerals, this natural remedy reduces stiffness and inflammation and prevent further damage.
All-natural, veterinarian recommended supplement containing Glucosamine Complex,  MSM and Ester-C. Contains 16 vitamins, 15 minerals, 23 amino acids,  9 enzymes and 4 essential fatty acids. Great for working, athletic, arthritic, senior, and large or giant breed dogs.


Natural Remedies For Dog Anxiety
Fido can get anxious, fearful or scared for a number of reasons.
It could be car travel that sets him off... or thunderstorms, veterinary visits, fireworks, separation anxiety and more.
To safely calm your pet, reduce his anxiety and help him to deal with whatever is causing his stress, try one of these natural products...
Stress Gold for High Stress Situations
This is a 'must have' product if you your dog suffers from anxiety in certain situations. Safe, quick-acting, non habit-forming herbal remedy which calms your dogs' central nervous system and is mildly sedating, without the side-effects of drugs.
Bach Flower Essences Rescue Remedy for Pets 
This highly popular and very effective flower remedy reduces anxiety and fear gently and safely. Alcohol free formula.  Perfect for any stress-inducing situation. Non habit-forming.
A gentle homeopathic remedy for anxiety and stress in dogs, cats, birds and other small pets. Contains all-natural ingredients and manufactured under an FDA-approved process. Fast acting and safe, with no known side-effects.
Pheromone Collars & Pheromone Diffusers
Pheromones are naturally-occurring scents (produced by dogs themselves) which have a calming effect on pups and dogs of all ages. Totally safe, non-habit forming and undetectable to human noses! We use these products in our home and they're great. Best for long-term use (at least one month) as the pheromones take 24 - 48 hours to 'kick in' and take effect.


Dogs can get anxious and upset for lots of reasons. Separation anxiety in dogs and puppy separation anxiety are very common. Check out the links in the previous sentence to learn more about this and find additional ways to handle the situation.
For all types of anxiety, aromatherapy is often helpful. Take a look at this page to get more info. on using essential oils to help your dog... Dog Aromatherapy
Natural Products For Digestive Problems
Whatever it is that's caused your dogs' digestive system to get off-balance, there's a natural remedy that can help settle it back down....
A gentle herbal remedy that is popular and effective. Balances and supports a healthy and efficient digestive system and improves the way your dog absorbs nutrients from his food. A healthy GI tract means less gas!
Only Natural Probiotic Blend for Dogs & Cats
This gentle formula helps restore the balance of microbes in your pets' intestines. Provides a supply of "friendly" bacteria helps prevent over-reactive, inflammatory responses that can cause diarrhea.
100% herbal tonic that supports and soothes your pups digestive system. Gently and effectively maintains gastric function, energy levels and nutrition absorption. 
Only Natural Pet GI Health Herbal Formula
Natural herbal formula made with the finest ingredients and created by holistic veterinarians and experienced herbalists. Supports healthy GI function as well as relieving gas and dispelling parasites from the digestive tract.
Only Natural Pet Vital Digest for Dogs
A natural digestive enzyme product formulated to help your dog digest food completely. Undigested food lingering in the intestines can cause inflammation, diarrhea and other allergic symptoms elsewhere in the body. 

Ultimate Probiotic With Prebiotics (For Dogs)
High-potency supplement containing seven probiotics and added prebiotics. Promotes healthy GI function, proper digestive processes, healthy urinary tract and a strong immune system. If your dog is taking antibiotics this supplement will help keep his gut well balanced.
An effective, natural product that helps maintain UT and bladder health and support immune system function. Temporarily relieves symptoms and discomfort of a UTI infection (BUT is NOT a cure. If your dog has a urinary tract infection she/he needs veterinary attention asap). Can be used for dogs or cats. Can also help reduce urine leakage or dribbling in older or incontinent dogs.
you might also like...
Natural Remedies for Dogs
FTC Disclosure: Some pages on this site contain affiliate links. I may earn on qualified purchases.