Myway LLC participates in Amazon Services LLC Assoc Program. A small commission is received from all affiliate links & 3rd party advertising.

How To Create A Profitable Website
This website is a labor-of-love & built around my passion for dogs.... it's also a thriving, 5-figure income e-business. Find out how I did it, then get started on your own journey...

---
Hello & welcome!
My name is Sue, and I'm the creator, owner and webmaster of the Fidosavvy.com website.
A few short years ago I never imagined that I could build my very own website, let alone become a thriving e-biz owner, but then I found SiteBuildIt! and as they say 'the rest is history' :)
If you're dreaming of doing something you love, earning some extra money, being your own boss and working from home (or anywhere else you feel like) then SiteBuildIt (aka 'SBI') can help you do just that.
My Site-Building Journey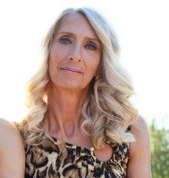 In 2006, after being a stay-at-home mom and wife for 25 years, I suddenly found myself a single-parent with 4 children to support.
I wasn't penniless, but I sure needed a way to supplement the alimony money!
I also wanted to be at home for my kids at a time when they really needed the stability in their lives. Working from home, online, seemed the perfect answer, but what to do... and how to do it?
I was totally tech-phobic at this point, sending email was the upper-limit of my skill-set, but my kids gave me a crash course in Google-search and I was off.
But it wasn't smooth sailing by any means.... in fact, the number of GRQ (get rich quick) schemes I came across was staggering, as was the number of self-proclaimed Internet Marketing Guru's touting the 'next big thing'.
I really wanted to believe that I could have thousands of dollars in my bank account within a week, but my brain knew that all the hype couldn't possibly be true. If I could REALLY make $10,000 a week, sitting at my kitchen table in my PJ's why wasn't everyone doing it?
Even if I'd wanted to, I couldn't afford to fork out the hundreds, or even thousands, of dollars most schemes wanted, so instead I trawled cyberspace for weeks, scraping together all the free information and tips I could find.
Then, finally, for once in my life I was actually in the right place at the right time!
During one of my late-night internet search sessions, I stumbled across the SiteBuildIt! homepage. It looked interesting, and definitely sounded a lot less 'hyped' than most of the stuff I was seeing, so I decided to keep reading.
Suddenly, I had this feeling of "Wow! THIS is what I've been looking for". The more I researched and read, the more excited I got.
Ken Evoy's message was clear. SBI is not a GRQ scheme, but it CAN help anyone turn a hobby, passion or skill into a thriving online business.
Even someone with zero business, programming or web design skills (in my case I was probably in the minuses in all these areas), could learn how to create a profitable website. I didn't even need a product to sell! "Wow" again!

And the icing on the cake was that the whole SBI package (including a full years top quality web-hosting) was actually affordable!
Only $299. No hidden charges or additional add-ons to purchase, SBI comes with everything you need built right in.
It seemed too good to be true, but I figured I'd trust my instincts and take the chance. After all, with SBI's 100% rock solid, money-back guarantee. What did I have to lose?
Click on the small TV image above-left to take the SBI Visual Tour, introduced by SBI's founder, Dr. Ken Evoy.

Ready.... Set.... Go!

My parents offered to buy my Site Build It package as an early birthday present, and when I first logged on I felt like a kid at Christmas. I was now an official WAHM (work-at-home-mom).
I jumped right in, and from Day 1, SBI's amazing, all-in-one software tools took care of all the scary, 'techie' stuff, while allowing me to turn my passion for puppies into The Puppy Dog Place that you're visiting right now.
I know that the internet is jam-packed with hype and buzz surrounding the next GRQ scheme or guru. I know that those dollar signs and flashy sales letters can be very enticing, but there's something else I know…..and in Oprah's words this is "one of the things I know for sure.."
'If you want to learn how to create a profitable website, from the ground up, SBI is the BEST way to go!'

SBI has added another dimension to my life, one that brings me so much enjoyment, fulfillment, pride and yes $$$'s, that I thank God regularly for leading me to the SiteBuildIt! homepage that day.
As a life-long dog-lover, puppies have always been a passion of mine, but I have to admit that it wasn't the topic I had originally intended to build my site around.
Fortunately SBI forced me to re-think some of my assumptions and expectations, and it's incredible tools pointed me in this direction. And boy, am I ever glad they did.
I think, breathe, dream and plan my websites all the time. Sometimes I get up at 2am to jot down an exciting idea that's popped into my head, and I'm still excited to sit down at my computer every morning and see where my journey is taking me.
Helping puppy and dog owners raise happy healthy puppies, who grow into loving, confident and happy dogs, gives me a sense of pride and fulfillment I can't explain. When I answer someone's frantic question and they say "Thank you so much! You made all the difference", it makes my day!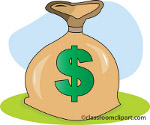 Oh, and what about the money part?
Well, I'm not a millionaire yet (remember this isn't a GRQ scheme!), but my website has seen steady, solid growth, in both traffic and income. Today I actually have 3 websites 'up and running'.

I earn around $35,000 per year from my websites (with about 80% of that coming from Fidosavvy as the others are still much younger).
Not bad for a mom with no computer or business skills when she started out!
I've had several offers from other business people and webmasters who want to buy Fidosavvy.com, and these are BIG offers... 6 figures... but with the huge potential still just waiting to be reached, I'm not ready to sell yet.
My 'little' site has become a much bigger success than I had even hoped, and I'll be here helping it grow bigger and stronger for a long time yet :o)
Want To Create Your OWN Website/E-Biz?

What's your passion? Is it needlework, cats, travel, classic cars? Maybe you're a craftsman, an insurance salesman, a chef, a stay-at-home mom.
Whatever it is, and whoever you are, all you need is passion and a willingness to work. SBI provides all the tools and technical know-how you'll ever need.
It will hold your hand through every stage from helping you choose the best topic, investigate the competition, design the 'look and feel', write the content and build steady targeted traffic all the way through to advising you on the best way to earn those, all important, dollars.
With SBI, you'll learn exactly how to create a profitable website, built firmly around your own passion, and you'll actually enjoy doing it. See why SBI'ers everywhere say "We Love SBI!"

I can tell you that you won't earn $10,000 in a week (wearing your PJ's or not!). Neither will you become an overnight sensation, or the latest internet guru, with little to no effort on your part.
But if you bring the BAM ('brains and motivation' to coin an SBI phrase), and are prepared to commit time and effort, SiteBuildIt! will provide all the tools and support you need to grow your own successful business. For less than $1.00 per day!

You'll have the freedom to work at your own pace, and in your own home (or library, bookstore, coffee shop, patio, lake-house, beach etc.), it's works for people of all ages and interests, whether they live in the USA, Europe, Asia, Australia.... wherever, whenever.
Maybe you belong to one of these groups.....
Are you where you want to be today? If not, why not decide to change that right now?


Back To Top Of Page