Your Headline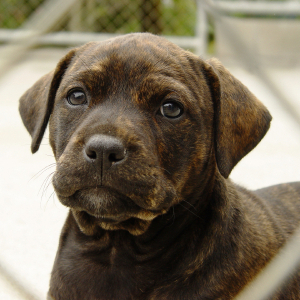 The statistics that surround the (literally) millions of abandoned, abused and homeless dogs across the USA are sadly all-too-familiar to most of us.
With over 2 MILLION dogs and puppies sitting in rescue shelters and pounds across the country, the need for many more willing adoptive families to come forward is huge. 
Given the size of the problem, as you would expect, the organizations who care for these sad pups need all the help they can get - in every possible way.
So, here at The Puppy Dog Place, I thought I'd take a look at the other side of the coin and ask you to share your own personal puppy dog adoption stories with me, and all the other visitors to this website.

By printing your successful puppy dog adoption stories, I hope that other dog lovers will feel motivated, or reassured, and open their hearts to a homeless dog or puppy who is desperately waiting for their 'forever family'.
If you would like to know more about what's involved in adopting a pup/dog, please visit my Adopt A Puppy page because it has all the information you could ask for.
When you submit your story you have the option to include photo/s of your new best friend too, so you can let everyone see just how darn cute he/she is :)
Share Your Stories & Experiences With Adoption Here......
If you've got a great story about dog or puppy adoption, we'd love for you to share it!

Tell us what was the best part, what was the worst, how you found the perfect 'fit', what kind of difference it's made to your life.... actually, you can tell us absolutely ANYTHING you want.

So go ahead, start writing - we're waiting :)
What Other Puppy Parents Have Said
Click below to read the stories others have submitted.....

Real Life Dog Adoption Stories

My name is Sheba and I am Rottweiler. My owners' home burned down and they left me chained on the property. The neighbors let me off the chain and …
<< Puppy & Dog Adoption Stories
Back To Top Of Page