Myway LLC participates in Amazon Services LLC Assoc Program. A small commission is received from all affiliate links & 3rd party advertising.

An Interview With
Adopt-A-Pet.com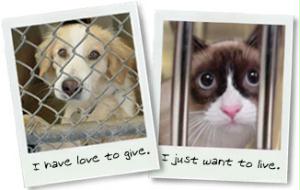 When it comes to dog and pet adoptions, Adopt-a-Pet.com is a giant in the field! It's the world's largest non-profit pet adoption website, and has helped thousands of people find their new best (four-legged) friends.
I'm so grateful to them for taking the time to share their pet rescue and adoption expertise with us today.
If you're thinking about pet adoption, I hope you find this interview interesting. It just may be the link between to the dog/cat/pet who's waiting for you to give them their 'forever home'.
Okay, let's get this interview started.....
My questions are printed in bold text, the answers follow
Adopt-A-Pet.com is a non-profit organization dedicated to helping homeless dogs and cats all over the country, find new 'forever homes'. Can you tell us a little more about about your organization, how you encourage/facilitate pet adoption, and what you hope to achieve long-term?


Adopt-a-Pet.com is the world's largest non-profit pet adoption website. We are like an ad agency for shelters and shelter pets. Sadly there are 4 million healthy adoptable companion animals killed in shelters each year due to overcrowding. We do our best to relieve that problem and put pets from shelters in the homes of pet seekers all over the country.

Our website makes it easy for anyone with an internet connection to find profiles and pictures of adoptable animals by location, breed, gender, age, size, and color. Over 8,000 shelters posts pets on our website displaying over 125,000 pets available for adoption at any given time. We also help volunteers connect with shelters, and currently host over thousands of people listed in our volunteer database for shelters.
What makes Adopt-A-Pet unique in the pet adoption world?
On our website, people can use something we call "Search Saver". This feature will notify users by e-mail when a particular pet of their specifications in available for adoption. For example, I can tell "Search Saver" where I live, and what type of breed I am looking for. When that animal is available, I am notified the next time a pet matching my search is added on Adopt-a-Pet.com.

As of this summer we have now made it easy for our visitors to find pets and then recommend them to friends and family via Facebook, Twitter and other social applications. We are calling the idea "Social Petworking." Here is how it works; once you have searched and found a pet in need, on the pet details page simply hover over the button labeled "SHARE" there you can send the pet details page to any of your friends.

In addition to dogs and cats, we now feature all kinds of pets for adoption, including rabbits, farm animals, ferrets, hamsters and other small animals, horses, reptiles, amphibians, birds, and even fish. This was a major initiative that took many months to research and program into the site, and it is being well-received within the shelter community.

By teaming up with the renowned street-artist Shepard Fairey, who designed the iconic Obama "Hope" image, we have available a number of stylish ways to promote pet adoption. Shepard was able to translate his work with Obama to an image that can be used to represent pet adoption support. Merchandise can be found at www.muttslikeme.comWe have begun blogging and created a Twitter Page along with a Facebook Page.

Our blog is located at http://blog.adoptapet.com, there you can join our Facebook Group, or follow us on Twitter.
Although there are literally millions of pets in shelters, pounds and other 'temporary housing', many pet-owners-to-be don't think about pet rescue or adoption when they're looking for their new four-legged friend. Why do you think this is, and what can be done to turn that around?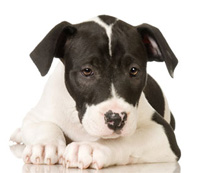 Many people who want to get a pet just are not aware of how many pets are available at shelters. They might also have the misconception that pets are shelters might be there because there was a problem with the animal.
In fact, most pets end up in shelters not because of any problem pet behavior, but because an owner died, moved, or simply didn't have the time or money to care for the animal. In some cases animals are lost and never found by their owners. These animals are healthy and very eager to please.

Rescues pets are wonderful- just ask anyone who has one.Some people are seeking purebred animals or  puppies and think these are not available in shelters. In fact, nearly a quarter of all animals in shelters are purebred. Often someone buys an expensive purebred animal and then attempts to breed that animal to recoup their money. Often these puppies or kittens are not placed in homes, and end up in the shelter.

Puppies and kittens often up in shelters as well, but it is important to note that your animals, especially puppies, require a lot of work and training and can be quite destructive (peeing on the carpet or chewing shoes). Puppies are great but often people are much happier getting a dog who is older, and whose size and temperament is a known quantity.

With Adopt-A-Pet.com, and without even leaving their home, people can search all their local pets and see pictures and descriptions of the animals. This way, they can find the exact pet they want, call the animal shelter or rescue group, and get information on how to adopt that specific animal.



What are the 5 most important things a potential adopter should consider when choosing their new pet?


We actually have a blog post on this highlighting the top 10 things we believe are important when considering dog or pet adoptions. Here are five, the rest can be located by visiting this page http://www.adoptapet.com/public/guides/permanentpets.html.

* You need to make a real commitment to care for your pet for its entire life.
* Verify in advance that you're allowed to keep a pet where you live.
* Never adopt a pet on a whim or because you feel it's love-at-first-sight
* Provide sufficient exercise and stimulation during the first few weeks, this will help the pet adjust.
* Make any necessary modifications to your yard and fence to provide for your pet's safety.




What do you think are 5 positive aspects of pet adoption, and why is it a good option?

When you adopt an adult animal, you can see his/her size and temperament. This helps ensure that the pet is right for you and your family.

It feels great to know you have saved an animals' life and everyone you meet will give you kudos for that for years to come.

Adopted pets are very loyal and know they have been given a new home.

Adopting a pet can be an important lesson to teach your children-- both about the value of life, and also about civic responsibility and even recycling- in this case recycling a living and loving animal into a new home.

Choosing a mixed breed animal can help avoid many of the genetic health problems that have developed in purebred animal due over-breeding and inbreeding.




If someone reading this isn't in a position to adopt a pet right at this time, but still wants to help homeless pets, what are 5 things they can do to get involved?


People can do Social PETworking! They can run a search on Adopt-a-Pet.com, find a pet they want to help get exposure for, and use the share tools on our site to post the pet link on their Facebook, Twitter, MySpace or other social network page. Or, they can email the link of a pet in need form our site to their friends.

They can place a link/graphic or even a search widget for Adopt-a-Pet.com on their personal website to encourage they users to see pets in need at local shelters. They can visit our 'Links Page' to get pick up banners or simple code to use.

People can add their info to our volunteer database so shelters who need volunteers can find them.

People can search Adopt-a-Pet.com to find a local shelter, and make a cash donation to that shelter to help them with the costs of housing, feeding and medical care of shelter animals.

People can encourage other pet owners to spay or neuter their pet (link to our spay neuter page) to help prevent unwanted births.


Adopt-A-Pet Blog.....

Adopt-a-Pet.com has recently begun blogging, and every week we publish posts from two separate columns.

On Tuesday we blog about pet care tips, and on Fridays we do our best to find heartwarming stories about adopted pets all over the country. 


---
Thanks guys, what great tips and info!
I hope you've enjoyed this page and if you think you're ready to adopt your new best friend, use the handy tool below to get started right away.....
Return to Expert Interview Hub Page
Back To Top Of Page